Fresh, Fast, Convenient. Pre order your doughnuts for click and collect form your nearest Store
Need your favourite doughnuts but not sure you can make it to store in time before they run out? Krispy Kreme Online has a convenient click and collect service for your peace of mind!
You can place an order for your favourite flavour, or doughnut packs, and click and collect from a Krispy Kreme Store.
Placing your Order:
At Check out, we will ask you for your email address (a confirmation email will be sent here), and your postcode. Once your location has been confirmed by postcode, you will be presented with the option of home delivery (more information on home delivery can be found here), or Click and Collect.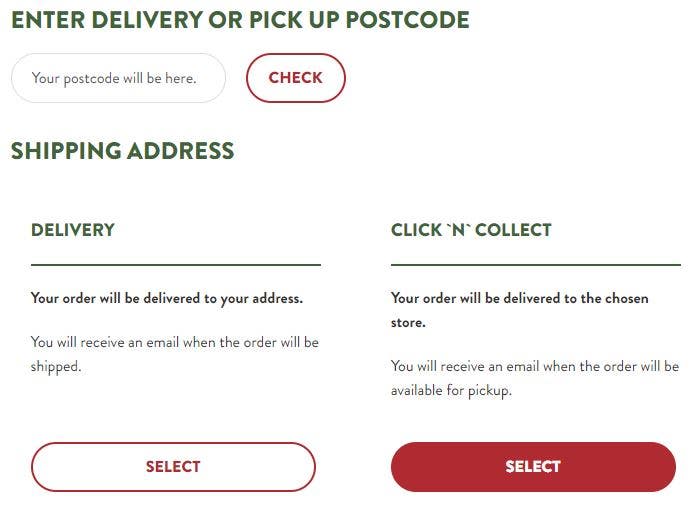 By selelecting Click 'n' Collect, a pop-up will appear with a list of participating stores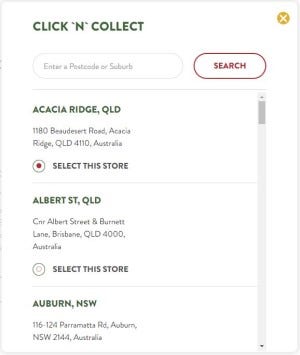 Select a store from the pop up list and then close the pop up window using the X in the top right of the window. You will then be invited to select your collection date, and the time frame (noting that this is usually the full trading hours of your chose store)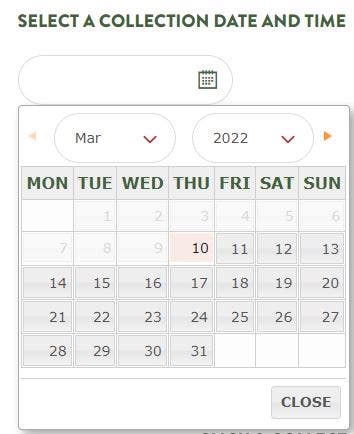 A note on your chosen collection date:
Krispy Kreme Online Orders are pre-produced, pre-packed and sent to the store on the date that you have selected in the early hours of the morning (a bit like a bakery). We do this so that your order can be collected as soon as the store opens. As your items are made-to-order, this means that we can not reschedule or refund an order that is not collected on your nominated date.
We require 2 business days notice for any changes or cancellations.
Finalising your Click 'n' Collect order:
Once you have selected your date and time - you will be invited to make payment using Credit Card, or PayPal. As soon as you submit your order - you will see a success page and receive your confirmation email shortly after (be sure to check spam, or any 'Other' folder your inbox may contain.
Collecting in Store:
On the day of your collection, you will receive a reminder email to let you know your order is ready for collection. Between the opening and closing hours of your chose store - you can attend to collect your order by presenting your confirmation email.
For any issues, please reach out to the online team via wmail at KK2YOU@krispykreme.com.au