 How to redeem code - 12MAYAU
Valid from 6pm AEST 12/05/22 until Midnight 13/5/2022
Step 1. Add 1 or more Original Glazed® Dozens (limit of 8 dozens per order) to your shopping cart
- Please note a gift wrap is an additional charge of $3 per Dozen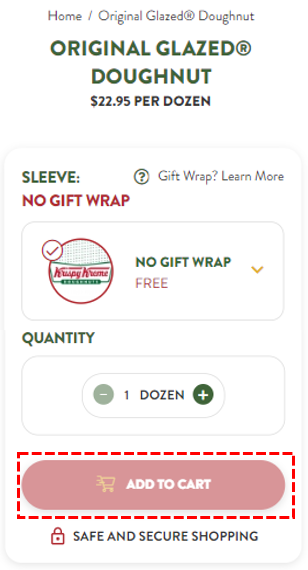 Step 2. A pop up will appear confirming quantity and product has been added to your shopping your cart.
Step 3. Click 'View Your Shopping Cart'
- You are able to continue shopping from this screen if you wish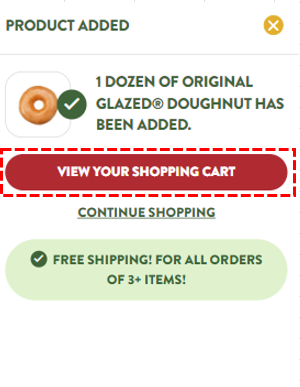 Step 4. On your order summary page, you are able to enter the promo code - 12MAYAU here.
(If you haven't entered the promo code here, there is another opportunity to do so, please follow next steps)
Step 5. Click 'Checkout'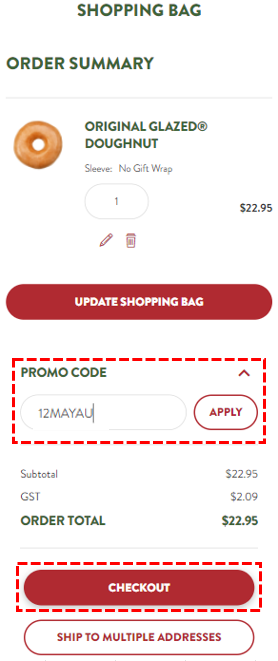 Step 6. Enter email address.
Step 6.a. Enter password if prompted
Step 7. Enter your postcode
Step 8. Select 'Click and Collect'
Step 9. Select your collection store from the list (Use the small 'x' icon to collapse the menu)
If you select 'Delivery' you will not be eligble for a $12 Original Glazed® Dozen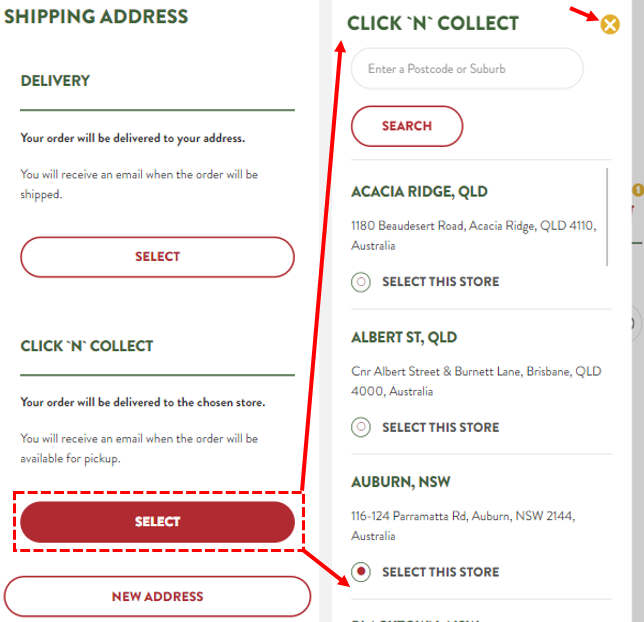 Step 10. Select date and time-frame, and then click 'next'
Please remember to collect your order on your selected date, as any uncollected order can not be refunded or rescheduled.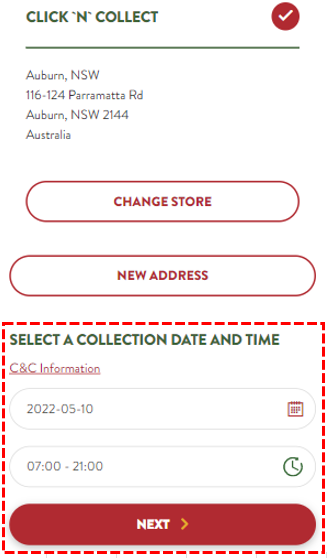 Step 11. On the payment summary screen, click on the shopping basket icon.
- You can enter the promo code - 12MAYAU and click 'Apply'
- Click 'red x' as marked to return to payment information screen
! - Please confirm purchase price has been updated before proceeding with payment information.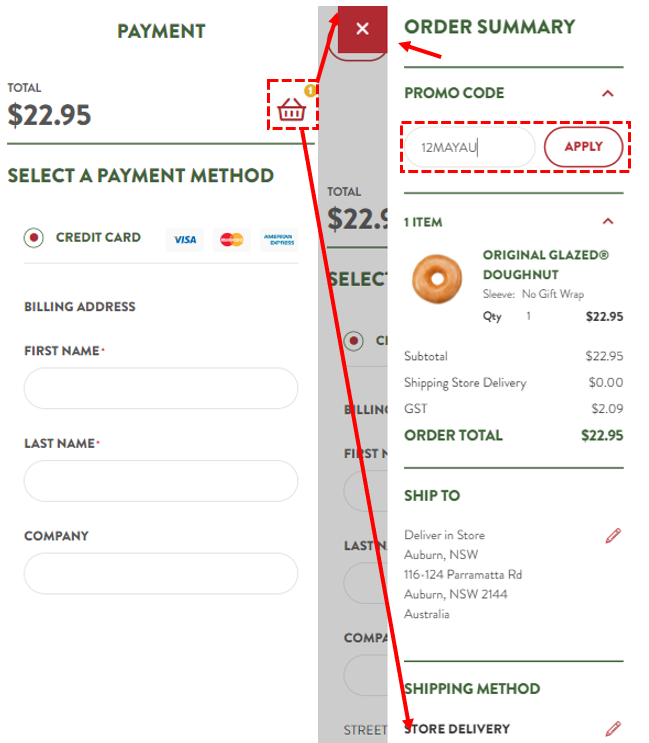 Enter information as requested and place your order.